About Us
INK REFILL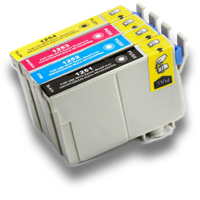 SAVE up to 60% - simply by refilling your inkjet cartridges in our shop.

  You can bring in your old, empty inkjet cartridge and we can refill it while you wait. First we clean your cartridge, then refill it with our high quality inks. We use specific inks for each cartridge type, then we test it on our printers to ensure the print quality is perfect. We also weigh the cartridge to make sure it is completely full. We can refill most of the ink cartridges. All our customers get 100% money back guarantee on all our refilled inkjet cartridges.
TONER REFILL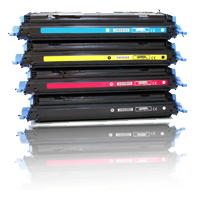 SAVE up to 70% - simply by refilling your toner cartridges in our shop.

At Ink Point, we can refill a huge range of toner cartridges. Your toner cartridge is checked, cleaned and all parts replaced as needed. Toner cartridges are assembled using high quality new components, giving you print outs similar to those you would expect from an original one. Most of the toner cartridges we can do while you wait. They also come with a 100% guarantee against defects.
INK AND TONER CARTRIDGES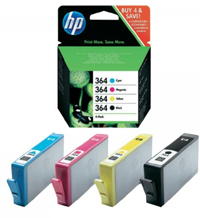 At Ink Point we have a large selection of branded, remanufactured and compatible ink cartridges. If you have an old or rare printer, we have a range of ink and toner cartridges for you. Whatever printer you have, we can help you find the right ink for your needs. We offer remanufactured and compatible ink cartridges, which cost less than branded cartridges and give you up to 70% savings .Most of our cartridges also have more ink than the originals.
RECYCLING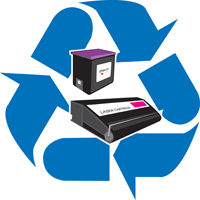 Your empty inkjet & laser cartridges can be refilled many times. So next time you're about to throw away your empty printer cartridge think about the benefits of not binning it. Think Green – save yourself some money and help the environment. In the UK, we throw away 30 million ink cartridges a year. These cartridges alone take 1,425,000 litters of oil to produce. The good news is that we have a simple solution that can dramatically reduce the impact of sending empty printer cartridges to landfill sites at the same time as making extra money, lets face it most budgets are stretched at the moment and we could all use that extra cash. So simply bring empty cartridges to our shop and we will take care of them.